Case Study:
Toyota: Using XVL for Assembly Process Planning and Validation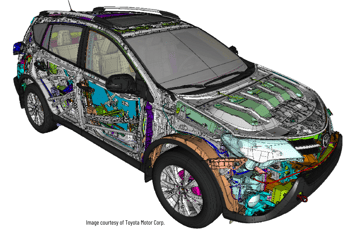 The automotive industry is also taking advantage of Lattice Technology's solutions, such as companies like the Toyota Motor Corporation (TM).
Toyota is a world leader in the automotive industry. The company's automotive segment includes the design, manufacture, assembly and sale of passenger vehicles, minivans and commercial vehicles, such as trucks and related parts and accessories.

Get the case study.