Case Study:
L-3 Communications Delivers 3D Manufacturing Information to the Shop Floor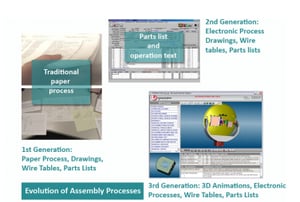 The team researched a variety of different products, and, after a series of presentations and tests, adopted XVL and the software solutions from Lattice Technology – a 3D format that offers very high compression of 3D data, with applications that deliver innovative ways to quickly make that data relevant to downstream processes.
"The very high compression of XVL which makes 3D design data significantly smaller with no loss of accuracy, was a critical key to help us meet our needs," said Dorich. "The XVL applications and format can also be integrated with IT infrastructures such as PLM and ERP systems, which was also a necessity for our strategy."
Read the story.