Case Study:
EIZO Innovates Using XVL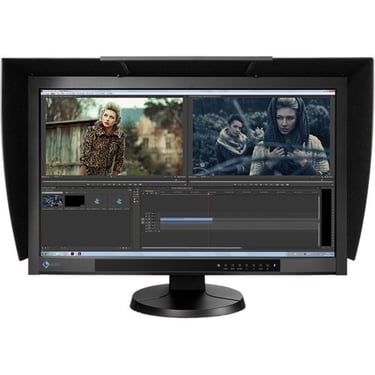 EIZO Corporation is a Japanese company that develops and manufactures high-end display products and other solutions for markets such as business, healthcare, graphics, air traffic control and maritime...
XVL played key roles in helping EIZO innovate its manufacturing processes. Take, for example, front-loading. In the product development process from design to prototyping to mass production, problems that are discovered later have much greater impact on cost and schedule than problems that are discovered earlier. So, one way to reduce cost and time-to-market is to find and fix problems early in the process. This is referred to as front-loading. As part of its "Monozukuri Innovation" strategy, EIZO undertook front-loading to reduce development costs, reduce the number of prototypes and shorten time-to-market.
EIZO's front-loading strategy consisted of:
3D Product Visualization

Design Validation

Quality Engineering
They emphasized 3D product visualization to find problems and validate quality during production planning. They chose XVL for the visualization because it is ultra-lightweight in file size (roughly less than 1% or the original CAD model size) yet it still retains CAD-level accuracy. These two points were crucial because validation cannot be performed unless the data is accurate and the drastically reduced file size of the XVL model allows complete product analysis of all subassemblies and parts in a single instance..."