Case Study:
EIZO Innovates Manufacturing Processes to Maintain Leadership Using XVL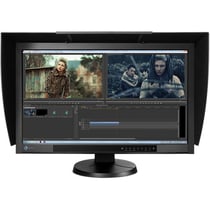 EIZO Corporation is a Japanese company that develops and manufactures high-end display products and other solutions for strategic markets (business, healthcare, graphics, air traffic control, and maritime). EIZO, pronounced AY-ZO, means "image" or "vision" in Japanese.
Like other global leaders, EIZO faces strong external pressures such as diversification of market needs, shortened product lifecycles and intensifying price competition. EIZO has also experienced internal challenges, including increasing costs of development, production, logistics and inventory, being a rigid organization, and siloed departments. All these pressures have forced EIZO to innovate its business practices.