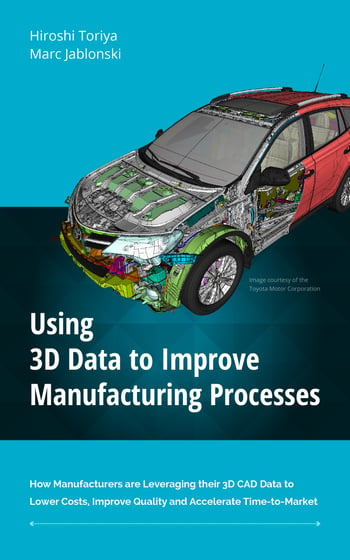 Globalization of Manufacturing
The globalization of manufacturing has accelerated collaboration between countries and regions with different languages and cultures. This often results in language or cultural barriers. 3D models can help overcome these barriers. Using 3D models to communicate ideas reduces the need for text translations and fosters understanding across languages and cultures. Such communication goes both ways – 3D models give remote production teams the ability to provide clear feedback to the design departments, enabling manufacturers to enhance quality in upstream processes. This means that IT can accelerate global optimizations.
Technical Challenge
However, there is a problem – the large size of 3D CAD data has made it very difficult to use outside the design environment. For instance, even today is it is difficult to display the full 3D model of a single vehicle on a PC. Moreover, it is almost impossible to send 3D data to places with poor network connectivity.
Solution
For a manufacturer to succeed in the global marketplace, it needs to use IT innovations such as XVL to develop optimized processes and implement these processes as standards throughout the organization.
Get the eBook
If you are responsible for optimizing your manufacturing processes, this eBook is for you. You will learn how leveraging your 3D models can provide big paybacks. Get this eBook on Amazon:
Chapter 1: Global Manufacturing Renaissance
Chapter 2: Winning in the Global Market
Chapter 3: XVL, A Fundamental Technology for Maximizing the Value of Design Assets
Chapter 4: Strategies for Using 3D CAD Data to Support Global Manufacturing
Chapter 5: Winning Global Competitions with Constant Improvement